Expert Residential Fence Company in Ashburn, Sterling & throughout VA & WV
Add lasting security, privacy & beauty to your property
New fence design & installation
Fence replacement & restoration
Quality fence materials: Wood, vinyl, chainlink & more
Variety of applications: Privacy, security, garden & more
Gates & gate operators
Homeowners choose to install new fences for a number of reasons, including security, privacy, and decoration. No matter what reason you have for installing a new fence, MC Fence And Deck offers the wide variety of fence styles and quality professional installation you need.
Get a FREE estimate today on a fence project or any other service by clicking the FREE estimate button below.
---
Our fencing services:
Free design consultation for new fence installation
Fence Replacement and Installation
Complete selection of fencing systems (security & privacy fences, etc.)
Wide selection of fencing materials (aluminum, wood, vinyl, etc.)
New fence installation
Free estimates for all fencing work
Let us help you select the right fence for your home
Selecting fencing for your residential property can sometimes be an overwhelming challenge. Our specialists have the knowledge and expertise to help you choose the right fence for the job. We carry a full lineup of quality fencing choices to complement your home.
---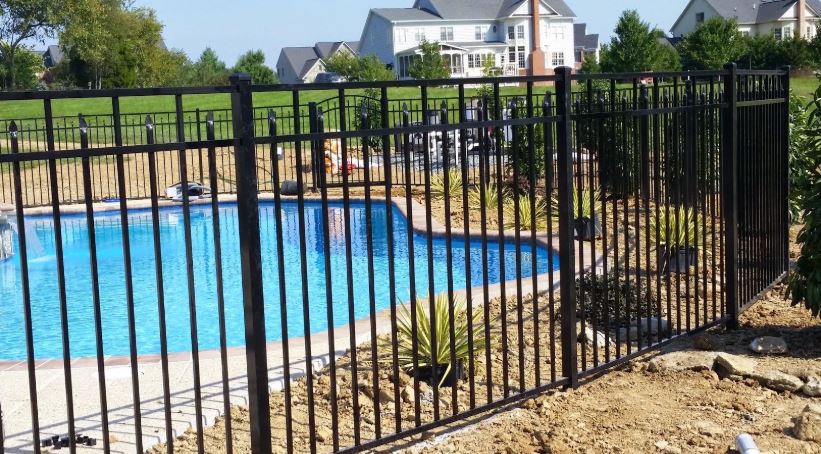 Pool Fences
Bocca regulations require specific types of fencing to protect your family and MC Fence And Deck can help. Our experts are continually trained and updated every year on the current codes and we can install a fence that is not only attractive and durable but also meets all regulations and will help make your pool a safe and enjoyable place to relax.
---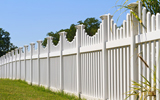 Vinyl & PVC Fence
Vinyl is a durable, versatile option for residential fencing. We will install a vinyl fence or PVC fence that will last a lifetime with little to no maintenance, making it a great investment for your home. Vinyl fencing comes in a variety of styles, including ornamental, privacy, post and rail, and picket fencing.
---
Wood Fence
Wood fencing is a classic choice that provides both natural beauty and privacy. One of the major benefits of a wood fence is that it can be stained or painted to give you the exact look you want. The most common types of wood fencing are pine and cedar. We install a wide range of wood fence styles, including split rail fence, stockade fence, and cedar fence.
---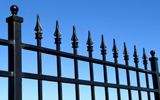 Decorative Fence
Decorative aluminum fencing can add a decorative touch to your yard or garden while creating more security. A decorative aluminum fence is a popular alternative that provides the same look without the rust and maintenance.
---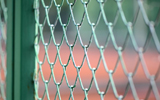 Chain Link Fence
As one of the most desired types of fencing, chain link fence is an extremely versatile option for residential security applications. Constructed of either coated PVC or galvanized steel, this type of fence is ideal for many different fencing needs, especially where children and pets may be a concern.
---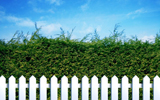 Picket Fence
Picket fences are very commonly used in residential applications and are perfect for creating boundaries between your property and your neighbor's without obstructing views. A picket fence can also be installed as accent fencing around your garden or other landscaping features. Picket fencing is commonly made of wood or vinyl.
---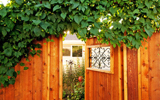 Privacy Fence
Privacy fencing provides security, creates a visual barrier, and helps control wind and noise. We can help you choose the right style wood or vinyl privacy fence to fit your needs and transform your yard into the peaceful, private space you desire.
---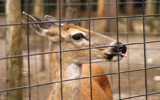 Deer Fence
Deer fencing does exactly what the name suggests - keeps deer out of an enclosed area to help protect landscaping and agriculture. A deer fence can also keep deer away from people, helping limit the number of deer ticks in your yard and lower the risk of Lyme disease.
---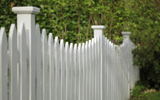 Garden Fence
Garden fencing serves the practical purpose of keeping deer and wildlife out to prevent them from ruining your fruits, vegetables, and flowers. A garden fence can also create a beautiful accent around your garden. Garden fencing is available in a wide variety of styles, materials, and colors, allowing you to create the perfect custom look for your garden.
Get a free estimate for professional fence installation today
Installing a fence can be tricky, but you can trust the experts at MC Fence And Deck to solve all your residential fence needs and provide you with a fence that looks great, is built to last, and will improve the appearance and value of your property. We proudly serve Purcellville, Aldie, Leesburg, Centreville, Lincoln, Hamilton, Chantilly and throughout the surrounding areas.
Call us or fill out our contact form to request your free cost estimate today!